i have always wanted a "cafe" bike, then i came across this 74 cb550.
first thing i did was cut off the flat bar on the swing arm, then i removed the harley style rear fender. i dont have pics, i was so dead set on getting the fender off i wasnt thinking of taking pictures. then i stripped the frame, leaving the front end which brings us to these pics...
removed all the tabs and welded up the holes from all the self screws that were in the frame, i also cut off the stock upper suspension mounts.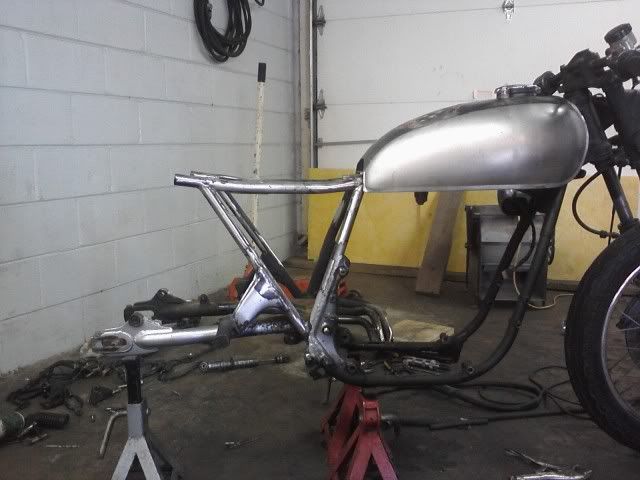 i also pulled out a big dent in the tank by welding screws to the top and pulling cutting them off and repeating.
here is the new tail section, its acutally a handle off an old flat cut that i cut down.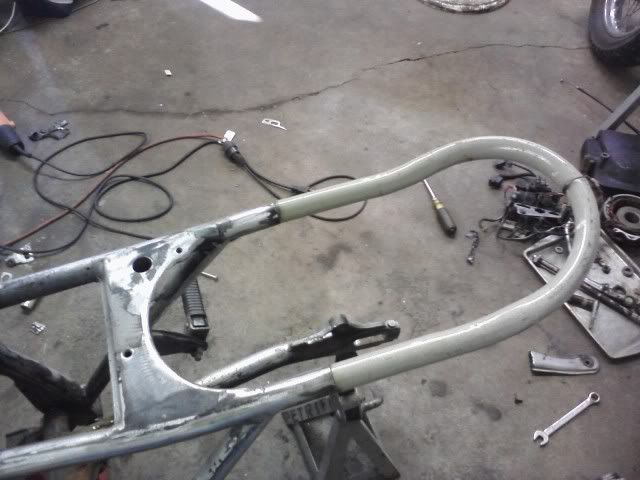 and an other shot, im going to shorten the tail quit a bit.
Thanks for looking!
OLD THREAD FROM SOHC/4, just wanted to share it with you guys.